Ramadan bazaars risk becoming Covid-19 super-spreader event, warns S'wak politician
Saturday, 27 March 2021 | MYT 9:36 AM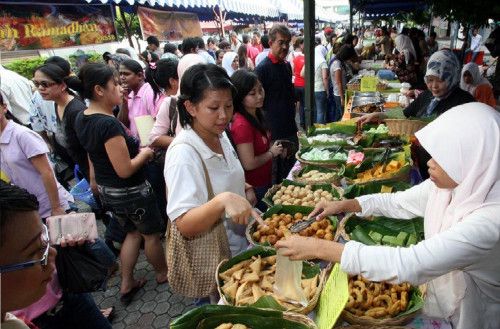 KUCHING – The Sarawak government's stand to allow Ramadan bazaars this year is a major cause for concern, said two state politicians.
Parti Aspirasi Rakyat Sarawak president Lina Soo told The Vibes that the state already has its hands full, struggling to flatten the Covid-19 infectivity curve as hundreds of new cases continue to be logged daily, and the green light given to the bazaars is "very worrying".
"Many longhouses were under lockdown for weeks, and the infection spikes are continuing. The state has failed to prove that it can control the spread of Covid-19 at funerals, which turned out to be super-spreader catastrophes.   
"And now, a bazaar is what it is, a large gathering of people, buyers and sellers, where social distancing flies out of the window, and this, too, for one whole month. What are we trying to prove here?"  
77
7.9k
12
148