5 COVID-19 cases in Tan Tock Seng Hospital cluster have Indian variant of coronavirus
Wednesday, 5 May 2021 | MYT 3:43 PM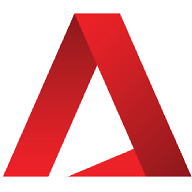 Channel News Asia
Breaking news and latest stories from Singapore, Asia and around the world; commentary, business, sports, technology, health and more. Watch CNA live.
SINGAPORE: Five COVID-19 cases in the Tan Tock Seng Hospital (TTSH) cluster have been found to have an Indian variant of the virus, said the Ministry of Health's (MOH) director of medical services Kenneth Mak on Tuesday (May 4).
Speaking at a press conference by the COVID-19 multi-ministry task force, Associate Professor Mak said a total of seven cases in three local clusters have the B16172 (Indian) variant of the virus.
Advertisement
Advertisement
For the TTSH cluster, the cases with the B16172 variant include a 57-year-old man who had onset of symptoms on Apr 16 but did not seek treatment. He was warded at TTSH Ward 7D on Apr 18 and tested negative for COVID-19. Two days later, he transferred to Ward 9D. He was reported as a confirmed case on Apr 28.
The other cases at TTSH with the B16172 variant of the virus are a 46-year-old nurse who was th
0
597
0
27