World : 187 schools destroyed in Israel's attacks on Gaza
Friday, 28 May 2021 | MYT 12:19 PM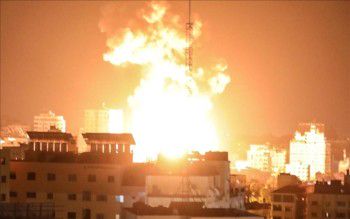 GAZA, May 28 -- In all some 187 schools in Gaza have been damaged by Israel's 11-day assault on the blockaded territory, Anadolu Agency quoted a Palestinian official on Thursday.
During the attacks,132 elementary schools and 55 kindergartens were damaged, the official added.
The death toll from Israel's offensive on Palestinians in the Gaza Strip and the occupied West Bank now stands at 288, including 69 children and 40 women, with more than 8,900 others injured, according to official Palestinian figures.
Since April 13, clashes erupted across occupied Palestinian territories because of Israeli attacks on Palestinians in East Jerusalem and the Al-Aqsa Mosque.
The Israeli aggression came in the backdrop of an Israeli court's decision to evict 12 Palestinian families from their homes in occupied East Jerusalem in favour of Israeli settlers.
Tensions s
0
45
0
2