World : Australian Health Minister outlines roadmap to reopen borders
Monday, 10 May 2021 | MYT 2:08 PM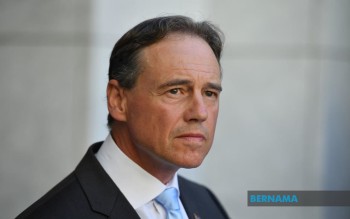 CANBERRA, May 10 -- Australian Health Minister Greg Hunt has confirmed that the government is working on a roadmap to reopen the country's international borders, Xinhua news agency reported.
"It's really built around the three principles of green lanes and opening up new bubbles with different safe countries, as we've done with New Zealand, and as we'll do with others in the Pacific and within the region as they become progressively safer," he told reporters on Sunday.
"Second part of the roadmap is in relation to our own domestic vaccination strategy, protecting the nation. And then the third element is the capacity for regular travel for those who have been vaccinated."
The government has previously flagged greater travel freedoms for people who have been vaccinated against COVID-19, including being able to quarantine at home rather than at hotels or in dedicated f
0
100
0
6