Najib fined RM3,000 for flouting Covid-19 SOPs at chicken rice shop
Thursday, 6 May 2021 | MYT 5:11 PM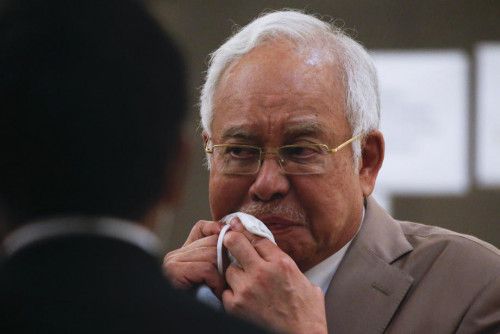 KUALA LUMPUR – Datuk Seri Najib Razak has been fined RM3,000 on two counts of breaching Covid-19 standard operating procedures.
The former prime minister failed to have his temperature recorded at a chicken rice shop in Bukit Bintang, and did not register his presence via MySejahtera or manually.
Yeok Wei Hao, manager of the Chee Meng Hainan Chicken Rice Restaurant, was compounded RM10,000 for failing to instruct Najib to scan the outlet's QR code using MySejahtera.
"Datuk Seri Najib Razak has been slapped with two compounds of RM1,500 for each offence, totalling RM3,000," said Dang Wangi district police chief Mohammad Zainal Abdullah in a statement.
"Everyone concerned will be issued a compound soon. The fines total RM13,000.
"Police advise everyone to continue complying with the SOPs that have been set by the National Security Council to fi
205
14.5k
24
429