Dr Mahathir admits violating Covid-19 SOPs
Wednesday, 12 May 2021 | MYT 1:05 PM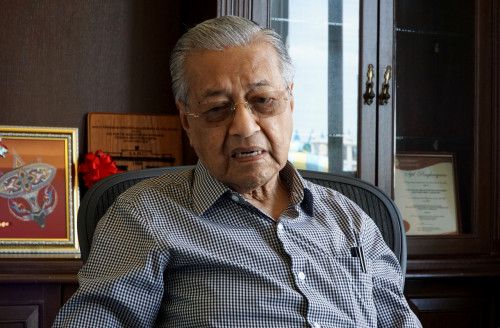 KUALA LUMPUR – Former prime minister Tun Dr Mahathir Mohamad has admitted to violating Covid-19 standard operating procedures on May 8 by failing to have his temperature taken.
In a statement today, the Langkawi MP said he was in his constituency for several events to distribute Ramadan aid, including at the Tsunami Batu Arang surau in Kuala Teriang, Kuah.
"I was informed that I violated the SOPs by not having my temperature taken prior to entering the surau. This is an offence, and it should not have happened.
"I apologise for not adhering to the SOPs. I will accept any action taken against me according to the law. I apologise for the violation."
Tun Dr Mahathir Mohamad gives a speech during a Ramadan aid event at the Tsunami Batu Arang surau in Kuah last weekend. – Dr Mahathir Mohamad Facebook pic, May 12, 2021
According to his Facebook post o
155
18.2k
17
175