Here Are All The Digital Banking Contenders in Malaysia (So Far)
Monday, 5 July 2021 | MYT 11:00 AM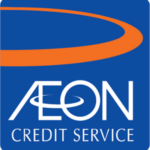 Editor's Note: This article was first written on 29th June 2021, was last updated at 11:00 am 5th July 2021 to include new developments.
With the deadline for Malaysia's digital banking license application being less than a day away, a majority of the players are surprisingly still coy about confirming their status.
In markets like Hong Kong and Singapore who have similarly issued a digital banking framework, players were far more eager to thump their chest and publicise about how their spin on digital banking will reshape financial services.
With the exception of a few players, most of the digital banking aspirants are keeping their cards very close to their chest.
Perhaps they are media-shy or they have learned from their counterparts and wanted to spare themselves the trouble of explaining why they did not secure a license should th
3
1.5k
1
80