Are Gig Platforms Doing Enough to Promote Financial Inclusion?
Wednesday, 21 July 2021 | MYT 9:35 AM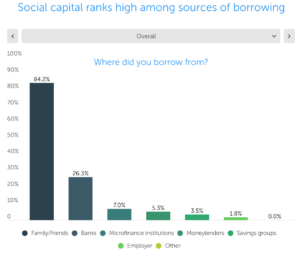 Comprising over 75 per cent of employment in Southeast Asia, gig workers provide the horsepower to fuel the region's meteoric rise.
Defined by its speed and convenience, the gig economy consists of individuals providing services on temporary or short-term contracts. These can range from delivery jobs fulfilled by riders to consulting gigs provided by seasoned professionals.
The benefits of the gig economy have been well-trumpeted. For workers, there is the privilege of having flexibility and autonomy in their work. According to the UN Capital Development Fund (UNCDF) report, the greatest benefit derived by workers is the additional income opportunities these jobs provide.
Meanwhile, businesses benefit from ready access to skilled labour – eight in 10 talent managers in the Asia-Pacific region report hiring or using gig workers.
While the value
0
14
0
1