"What's the rationale?" Former Education Minister Shares How Schools Should Be Reopened
Friday, 23 July 2021 | MYT 5:54 PM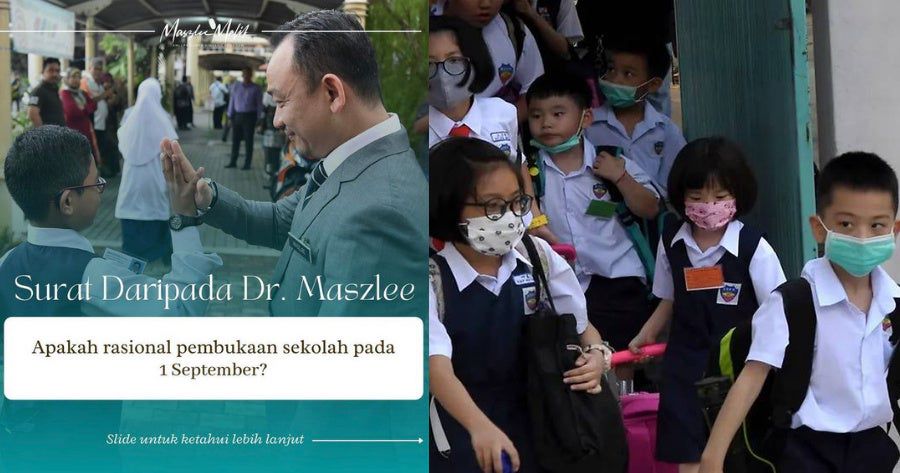 This post first appeared on WORLD OF BUZZ.
With the Covid-19 cases climbing higher each day, many parents are doubting the safety of sending their children back to school in September given that those under 18-years-old will not be given their vaccination appointments yet.
Former Education Minister, Dr Maszlee took to his social media recently to question the rationale behind the reopening schools in stages from 1 September onwards and gave suggestions as to how the Education Ministry can conduct the reopening of schools more effectively. He posted a letter titled: What is the Rationale of Opening Schools on the 1 September?
Dr Maszlee's Letter
Prime Minister, Tan Sri Muhyiddin Yassin announced on 15 June that schools will be re-opened when the nation steps into Phase Three of the National Recovery Plan that is expected to take place in Septembe
3
484
1
7