CIMB's EVA Chatbot Is Now Available To SME Customers
Thursday, 22 July 2021 | MYT 4:48 PM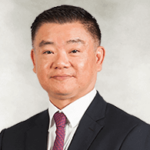 CIMB Bank and its Islamic subsidiary have introduced the EVA chatbot for small and medium enterprise (SME) customers, a conversational style and real-time commercial banking chatbot in Malaysia. EVA was first launched for retail customers in 2016 and was updated in 2018 to include additional functionalities.
They said the platform was developed to better support SME customers' banking needs in a fast and secure manner.
It is available 24 hours a day, seven days a week and can handle a large number of simultaneous queries from SMEs, with the help of Artificial Intelligence (AI) and Natural Language Processing (NLP).
CIMB said that customers can expect instant and consistent answers to their questions on all SME products as well as COVID-19 relief programmes.
The chatbot offers the Eligibility Check feature to suggest the most suitable products, ef
0
6
0
0