M'sian Calling Non-Bumiputeras "Pendatang" On Twitter Ignites Movement For Equality In Public University Placements
Thursday, 22 July 2021 | MYT 6:18 PM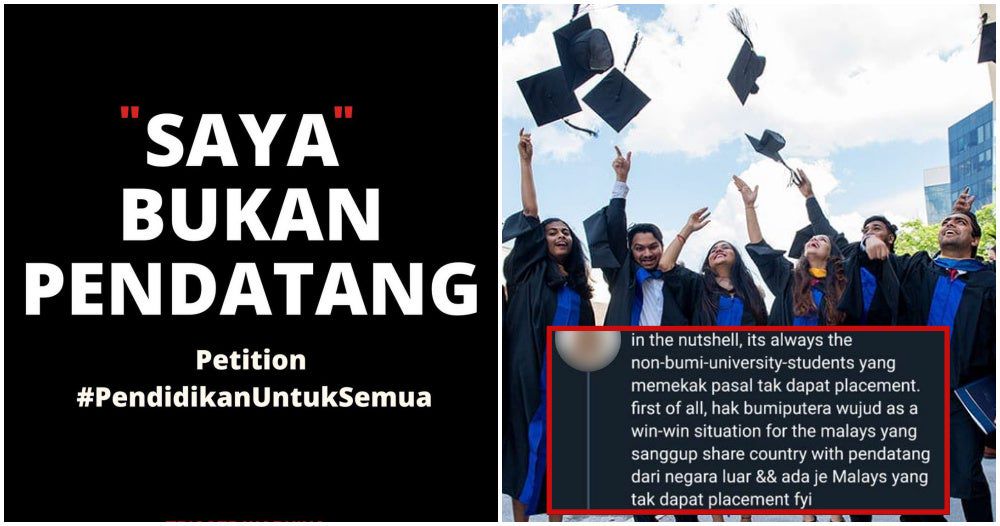 This post first appeared on WORLD OF BUZZ.
Recently, the Instagram page, The Loud Asians began a movement called "Saya Bukan Pendatang" after a Twitter user made some racist remarks towards non-Bumiputeras.
They took to their Instagram page on 19 July, to bring light onto the issue of how the "Bumiputera and non-Bumiputera" terminology is highly divisive and the correct term that should be used would be "Malaysians".
Before we get into the matter further, let's first dive into how and why this movement was formed.
A racist Twitter user angry towards "non-bumiputeras"
Let's be honest, the issue of some Malaysians using the terminology "non-Bumiputera" and "pendatang" have been a long-standing issue. This is not something new.
But, here's a fairly recent issue that triggered many Malaysian's which
1
126
1
2