Marcus Rashford: Mural messages left in support of Manchester United and England forward to be preserved
Friday, 23 July 2021 | MYT 10:15 PM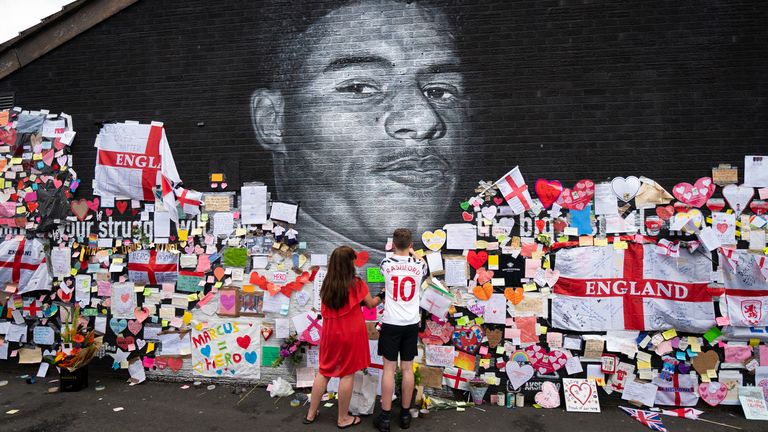 Work is under way in Manchester to preserve thousands of messages posted on a mural in support of the Manchester United and England forward Marcus Rashford.
The mural depicting the striker was vandalised in the wake of England's Euro 2020 final defeat to Italy, spawning a public outcry and outpouring of solidarity at the site in Withington.
Within hours of the defacement local residents and well-wishers had covered it with messages, and the mural then underwent repairs.
Marcus Rashford: I'll never apologise for who I amBukayo Saka: Negativity won't break meJadon Sancho: Hate will never win
1:03
0
93
0
1