"Why can't you work?" Boss Forces Employee To Work On Public Holiday As She's Working From Home
Thursday, 22 July 2021 | MYT 6:05 PM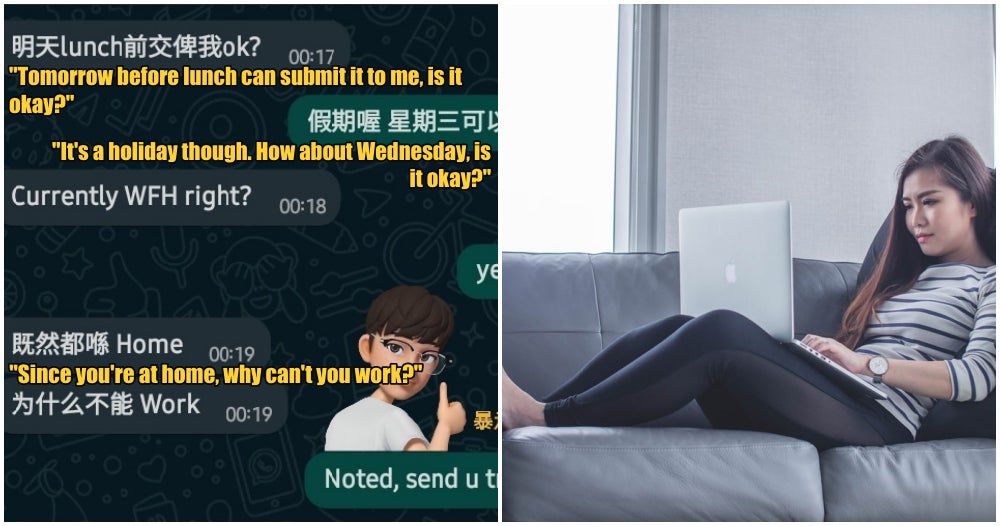 This post first appeared on WORLD OF BUZZ.
We're back again with yet another series of 'My boss gives me hell.'
An employee exposed his boss through a Facebook group called Boom Go Employee, a group that's notoriously known for exposing difficult bosses anonymously.
The employee shared a screenshot of her conversation with her boss that happened on 19 July, a day before the Hari Raya Haji holiday (20 July). The boss requested her (the employee) to submit some documents but she asked if the task could be done the next day instead since it was a public holiday.
Unfortunately, her boss didn't seem to get the memo about what a public holiday actually means. The conversation went like this:
Boss: Tomorrow before lunch can submit it to me, is it okay?
Staff: It's a holiday though. How about Wednesday, is it okay?
Boss: Curr
1
133
0
3