CapBay Introduces Guarantee Programme for P2P Investments Backed by a Reserve Fund
Friday, 16 July 2021 | MYT 5:32 PM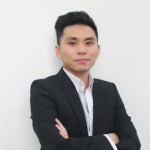 CapBay, a Malaysian P2P supply chain financing platform, launches CapBay Assure; a guarantee programme that protects an investor's principal and interest through a reserve fund while ensuring net returns (after fees) of up to 6% p.a.
The Assure Programme is designed to guarantee principal and interest payouts via a reserve fund that maintains a coverage ratio which is three to five times the expected default rate.
CapBay was part of the second batch of P2P licence recipients in 2019 and launched its P2P platform amidst the COVID-19 situation with the intention of widening investment opportunities and providing access to financing to underserved SMEs.
The CapBay Group, which includes their multi-bank supply chain finance platform, has been operating since 2017 and has surpassed RM1.2 billion in transactions.
Recently, CapBay secured their Series A
1
66
0
3