MoneyMatch Raises RM 18 Million Led by KAF Investment Bank, Confirms Digital Banking Bid
Thursday, 8 July 2021 | MYT 11:47 AM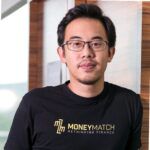 Malaysian fintech startup MoneyMatch announced today the successful closing of its Series A fundraising round totaling MYR 18.5 million over two tranches, initially led by Cradle Seed Ventures in 2019 and now has been closed with KAF Investment Bank leading the second tranche earlier this year, subject to final regulatory approval.
As part of the fundraising round, MoneyMatch also secured a venture debt facility under Malaysia Debt Ventures' Technology Startups Funding Relief Facility.
Fresh off the recent funding round led by KAF Investment Bank, MoneyMatch has stated that it is looking to further expand its presence to Singapore and Hong Kong by year end, along with allocating additional resources to Malaysia's northern and southern regions as the startup looks to ramp up its presence both nationally and internationally.
MoneyMatch confirms that th
1
25
0
3