Green Packet's OCIB Plunges Into Crypto With Conditional Investment Bank License
Thursday, 26 August 2021 | MYT 12:30 PM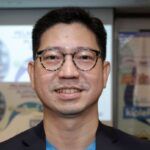 Oasis Capital Investment Bank (OCIB), a fully-owned subsidiary of Green Packet has been awarded the conditional investment bank license from the Labuan Financial Services Authority (LFSA).
The company is looking to specialise in digital asset portfolio advisory, management services as well as bespoke structured products and services for High Net Worth Individuals (HNWI), institutions' and enterprises.
The conditional investment bank license is a greenlight by LFSA for OCIB to begin fulfilling operational conditions such as setting up the required processes and technology platforms in accordance with regulatory requirements.
OCIB said that a full operating license will be awarded by LFSA upon fulfilment of these operationalisation activities.
As an offshore investment bank, OCIB added that it will aggregate, deploy, and optimise clients' funds a
0
19
0
0