This "Rempit" Bike Sold For RM60,000 But Some Sell For Over RM100,000
Thursday, 23 September 2021 | MYT 6:57 PM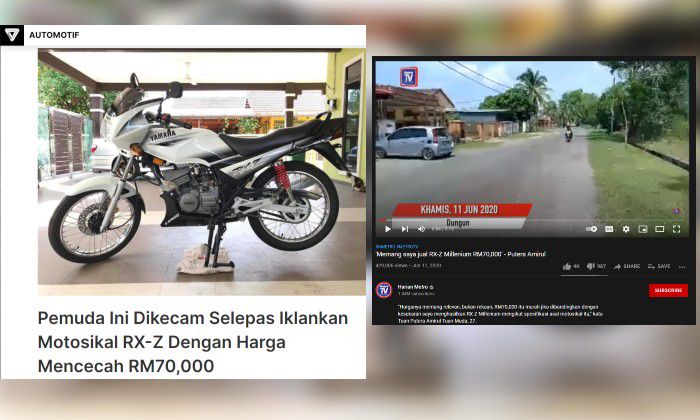 Subscribe to our Telegram channel for the latest stories and updates.
"Why so expensive?" asked Malaysians when coming across a recent social media post advertising the sale of a Yamaha RX-Z motorcycle that the sellers wanted to let go for what many say was an insane amount of money.
The sellers had apparently asked RM62,000 for the bright blue bike, and another RM65,000 for the orange Bell helmet that he had. As a 'combo' both the items could be purchased for only RM122,000. The seller also said that the price was of course negotiable.
Some netizens had themselves a laugh in the comments section and claimed that the seller must've had a few screws loose for making such demands.
But in less than 24 hours after the ad was posted, the owner shared that he had successfully sold his blue Yamaha RX-Z in cash for the price of RM60,000.
1
31
0
0