Soft Space Partners Global Payments to Expand Tap-On-Phone Payments to Taiwan
Wednesday, 1 September 2021 | MYT 11:57 AM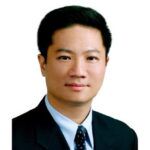 Global Payments, a global provider of payment technology and software services, announced that it supports the Soft Space Mobile Tap, a new smartphone-based payment acceptance solution for merchants, in Taiwan.
Developed by Malaysian fintech Soft Space, the solution provides merchants and consumers in Taiwan with a digital, contactless payment option that addresses health concerns and evolving consumer preferences.
With Mobile Tap, merchants can turn NFC-enabled Android smartphones or tablets into portable handheld payment terminals.
Card association partners including Visa Taiwan and MasterCard Taiwan are the official solution providers Global Payments engaged to help offer Mobile Tap to merchants.
Global Payments has begun supporting Mobile Tap at restaurants, food delivery and exhibition sellers and others will be added on a rolling basis.
1
6
0
0