Video: Over 130 Foreigners Seen Queuing Outside Post Office in Klang Without Proper SOPs
Wednesday, 15 September 2021 | MYT 10:32 AM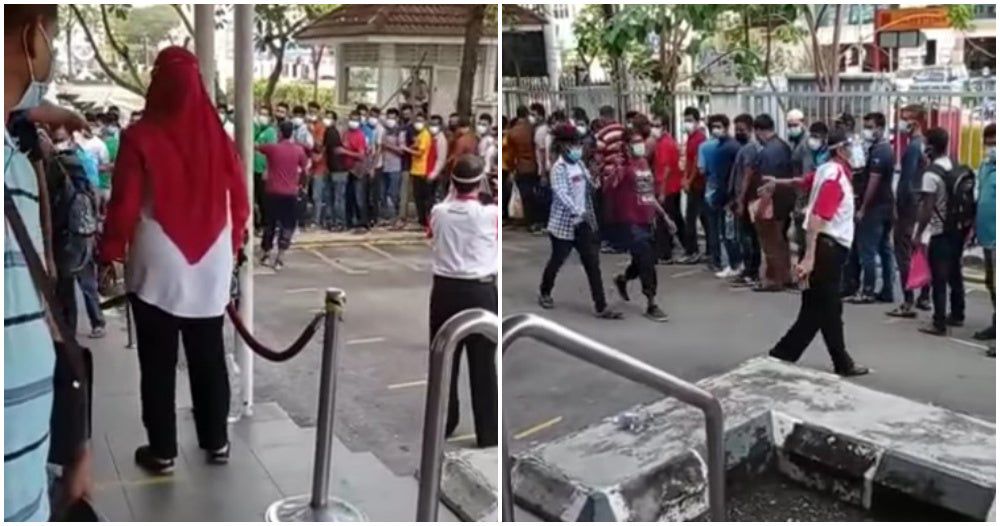 Recently, a video of a large group of foreigners gathered in front of a post office at Jalan Stesen went viral on social media.
Based on the video, these people were seen standing very close to each other, not following the standard operating procedures (SOP) and maintaining social distance.
https://worldofbuzz.com/wp-content/uploads/2021/09/241698160_3039210393027047_6993415390288057655_n.mp4
Source: Anak Felda | FB
As reported by BERNAMA, South Klang District Police Chief ACP Shamsul Amar Ramli said they received a call at about 8.30am from the Klang Post Office Manager informing them that a group of foreigners had gathered in front of the office and the situation had become uncontrollable when they did not follow the SOPs or maintain social distancing.
Shamsul Amar said there were an estimated 130 foreigners waiting from early in the mornin
59
17.4k
20
301