56 Politicians Have Been Caught For Violating MCO SOPs, Says Home Minister
Thursday, 23 September 2021 | MYT 6:47 PM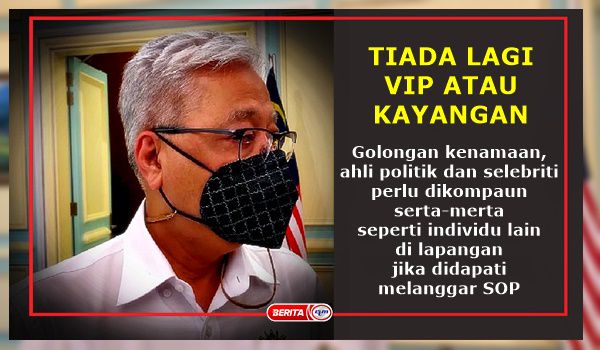 Subscribe to our Telegram channel for the latest stories and updates.
Home Minister Datuk Seri Hamzah Zainudin in the Dewan Rakyat today revealed that a total of 56 politicians have been detained for violating the SOP of the Movement Control Order (PKP).
According to a report by FMT, out of that number, 22 have already been fined while 25 more cases are still under investigation.
He gave the answer in writing to answer a question from Independent Member of Parliament (Muar) Syed Saddiq Syed Abdul Rahman.
Syed Saddiq has raised questions regarding the number of politicians detected violating SOPs during the PKP.
Eight cases were placed under no further action (NFA) and one politician has already been charged in court.
Home Minister Datuk Seri Hamzah Zainuddin via FMT
Hamzah also mentioned that all the cases of violation of the SOP occ
38
11.6k
16
101