Jonson Clarke-Harris: Peterborough striker handed four-match ban, fined £5,300 for historical social media posts
Friday, 24 September 2021 | MYT 2:12 AM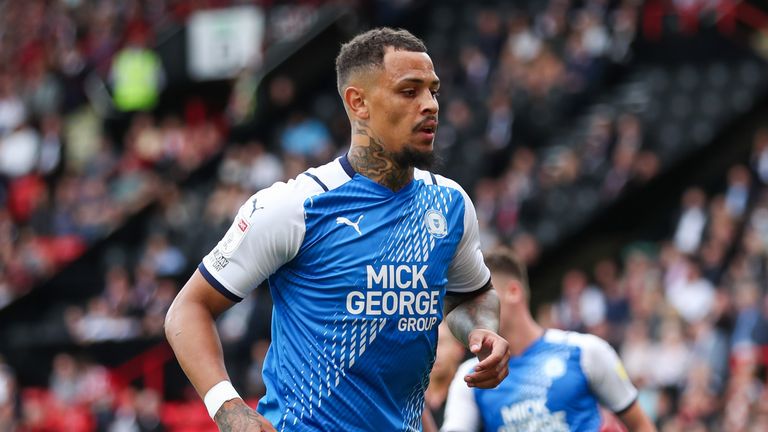 Peterborough striker Jonson Clarke-Harris has been banned for four matches and fined £5,300 by the Football Association (FA) over historical social media posts.
The 27-year-old was charged by the FA in August over six counts of breaching FA Rule E3.1 and E3.2, in relation to posts made between October 27, 2012 and March 6, 2013.
The comments made reference to sexual orientation and Clarke-Harris will now be mandated to attend a face-to-face education programme.
Regulation and Discipline update on @theposh pic.twitter.com/1O6beccHbc
— FA Spokesperson (@FAspokesperson) September 23, 2021
An FA spokesperson said: "Peterborough United FC's Jonson Clarke-Harris has been suspended for four matches, fined £5,300 and is required to complete a face-to-face education programme after admitting six breaches of FA Rule E3 in
0
8
0
0