People are listing their Pokémon Oreos on eBay for as much as $15,000
Thursday, 23 September 2021 | MYT 4:39 AM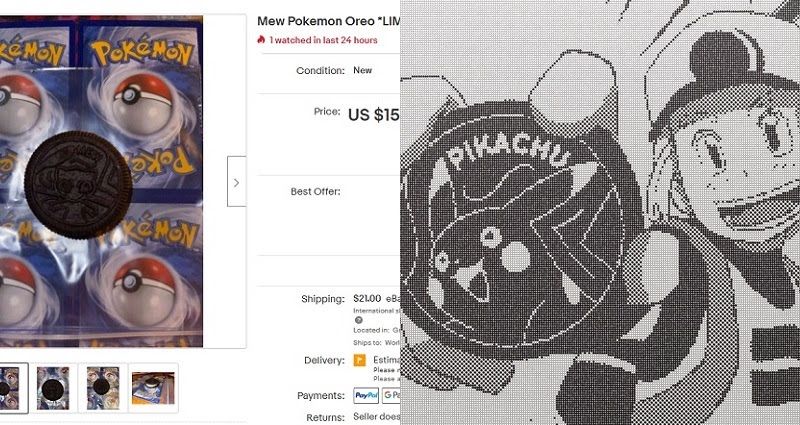 Some people are attempting to cash in on Poké-fever by offering rare "Pokémon" Oreo cookies on eBay for ridiculous amounts of money — up to $15,000.
Is this for real?: The "Pokémon" x Oreo collaboration was available for pre-order on Sept. 8 for $3.88, but to prevent hoarding, the company only allowed up to three boxes per customer, according to Dexerto.
A week later, people began posting listings on eBay to sell the rarest Pokémon Oreo cookie, which features the character Mew. Prices vary for Mew listings on the e-commerce site, which go from as low as $5.50 and up to $15,000.
Image via eBay
A Twitter user, who goes by the handle name @effnaaron, decided to place a listing on eBay for his Mew Pokémon Oreo cookie as a joke. However, he was later surprised to see someone had placed a $51 bid on his auction. The final bid
1
7
0
2