AXA Taps Finology to Offer Its Users Digital Motor Insurance Offerings
Thursday, 9 September 2021 | MYT 3:45 PM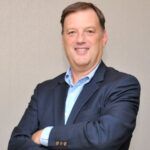 AXA Affin General Insurance and Finology, a Malaysian fintech company that specialises in enabling seamless lending and insurance for consumers and businesses, has partnered to enable users to purchase or renew car/motorcycle insurance and road tax online
Through Finology's Loanstreet.com.my, customers can reportedly receive instant quotations for AXA's insurance to purchase or renew policies in less than five minutes.
This partnership will see Finology as a digital distribution driver for AXA through digital platforms.
In a joint statement, AXA said that it was looking to step up its game by going digital to increase speed in product delivery, improve its customers' experience, as well as to reach new customer segments.
Emmanuel Nivet, Chief Executive Officer of AXA said that this partnership will further expand AXA's distribution footpri
0
1
0
0