In sudden appearance, Azalina presides as temporary Speaker for Dewan Rakyat
Wednesday, 15 September 2021 | MYT 4:49 PM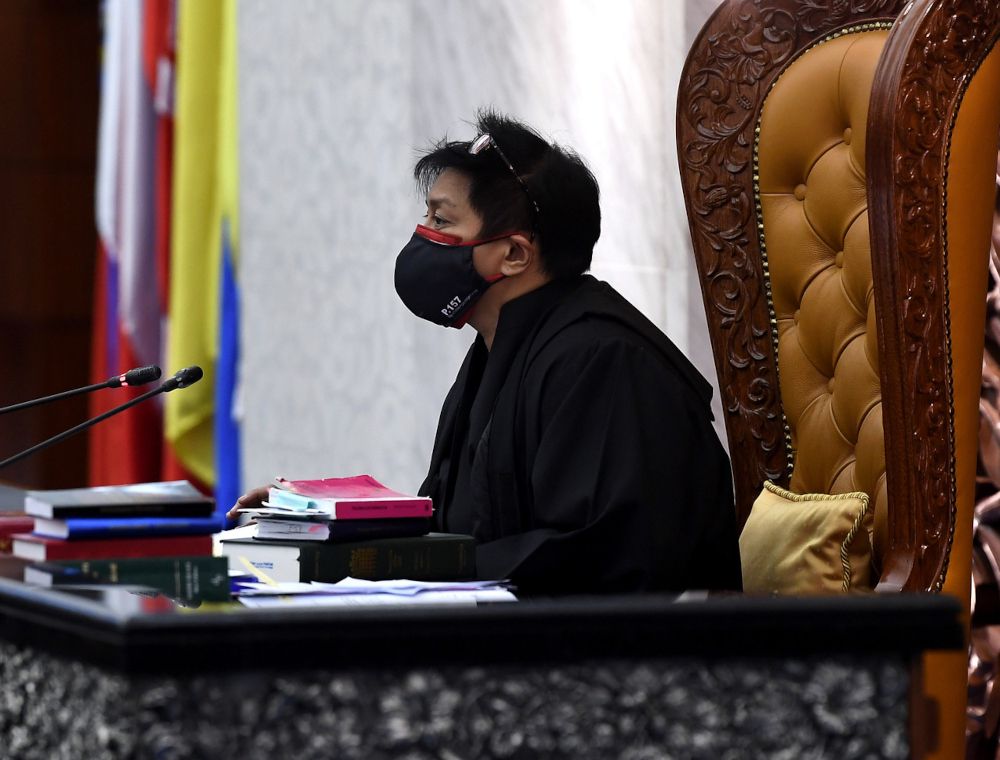 Datuk Seri Azalina Othman Said chairs the Dewan Rakyat sitting, September 15, 2021. She said she was appointed by Speaker Datuk Azhar Azizan Harun temporarily under the Standing Order 7(3) of the Dewan Rakyat, rather than a permanent appointment. — Bernama pic
Follow us on Instagram and subscribe to our Telegram channel for the latest updates.
KUALA LUMPUR, Sept 15 — Datuk Seri Azalina Othman Said (Pengerang-BN) appeared today chairing the Dewan Rakyat sitting at 4.10pm, shocking multiple MPs during the debate of the motion of thanks and the royal address by the Yang di-Pertuan Agong today.
Hassan Abdul Karim (Pasir Gudang-PH) and Sim Sze Tzin (Bayan Baru-PH) stood up asking about the surprise revelation as the motion to elect a new deputy speaker is still postponed until the next sitting.
"I am glad t
82
16.6k
9
159