Nov 8 decision for appeals by Najib, Shafee to disqualify Sri Ram as senior DPP
Friday, 24 September 2021 | MYT 11:51 AM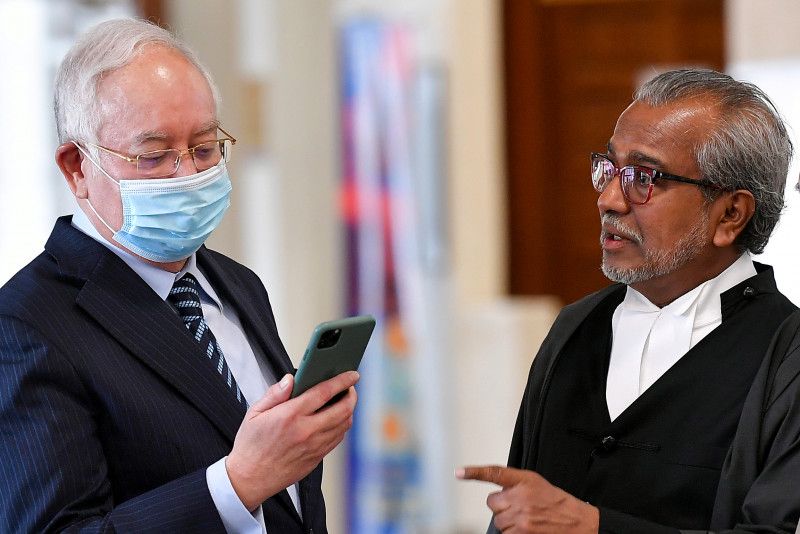 Nov 8 decision for appeals by Najib, Shafee to disqualify Sri Ram as senior DPP
PUTRAJAYA – The Court of Appeal has fixed November 8 for a decision on the appeals by Datuk Seri Najib Razak and his lawyer Tan Sri Muhammad Shafee Abdullah against the high court's dismissal of their judicial review bids to disqualify Datuk Seri Gopal Sri Ram as senior deputy public prosecutor in their respective trials.
A panel of three judges led by Datuk Yaacob Md Sam yesterday set the date after hearing submissions from Shafee, representing former prime minister Najib, and Harvinderjit Singh, acting for Shafee, in proceedings conducted virtually.
Senior federal counsel Shamsul Bolhassan appeared for the government, the attorney-general and Sri Ram as the respondents.
"On the decision on these two appeals, we have decided to defer it to allow us to read again the subm
1
426
3
8