Paulo Fonseca says Tottenham's Fabio Paratici pulled out of deal to appoint him over his attacking football
Thursday, 23 September 2021 | MYT 11:00 PM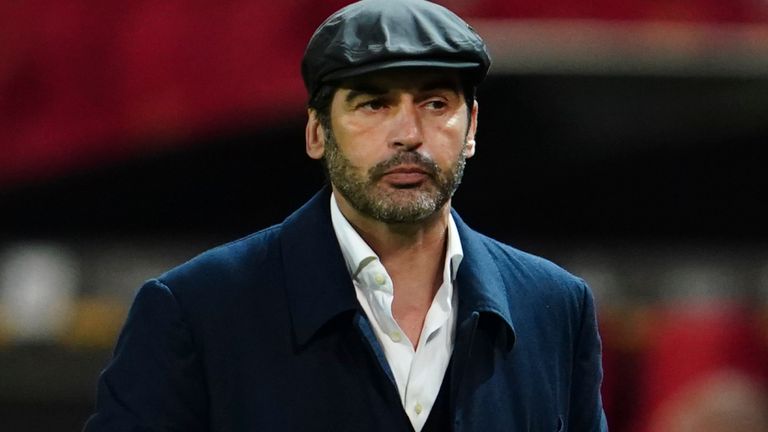 Paulo Fonseca says Tottenham agreed to appoint him as head coach this summer before new managing director Fabio Paratici pulled out of the deal amid concerns over his attacking style of football.
Tottenham spent several months searching for a successor to Jose Mourinho following his sacking in April and held talks with a number of coaches - including former Chelsea boss Antonio Conte and ex-Spurs manager Mauricio Pochettino - during the summer.
After those moves failed to materialise, the north London side moved onto Fonseca and appeared set to appoint the former Roma boss after verbally agreeing to a two-year contract.
Pierluigi Gollini the hero as Spurs edge Wolves on pensPodcast: Will NLD be a launchpad for Arsenal or Spurs?Watch Carabao Cup highlights: Penalty drama, Eddie Nketiah magic
0
22
0
0