Adopt A Furever Friend Into Your Paw-mily At DBKL For Prices As Low As RM15!
Thursday, 23 September 2021 | MYT 3:57 PM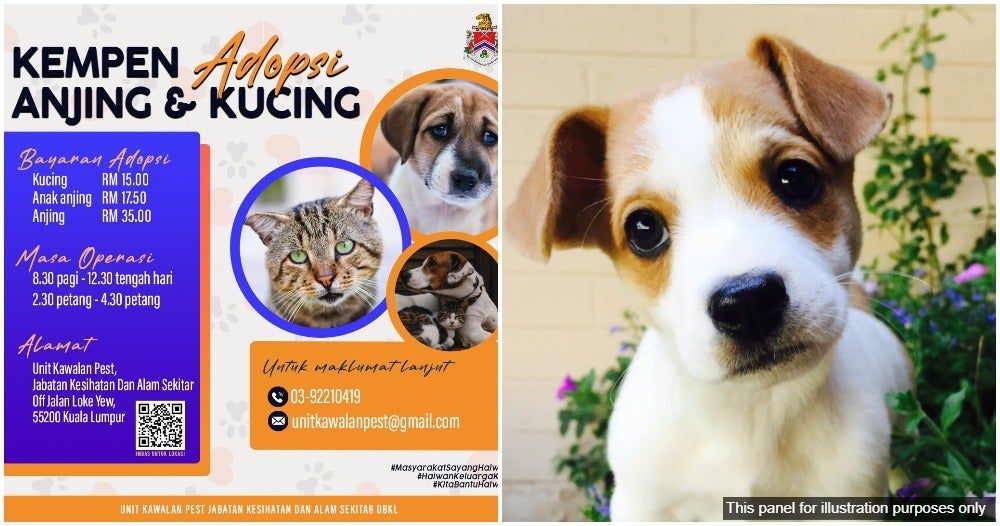 Throughout this pandemic, those who have been living on their own are definitely feeling lonely. Why not adopt a furever friend to combat that feeling of emptiness?
Although a pet is a big step forward with added responsibilities, it is definitely a rewarding process. If you're ready to take the plunge or you're looking for a new addition to your paw-mily, then you can adopt a furry friend from DBKL!
In a Facebook post, DBKL announced that the Pest Control Unit in the Health & Environment Department of DBKL will be having an adoption campaign for cats and dogs. This campaign will enable you to adopt a new pet for a small fee.
Cat: RM15.00 Puppy: RM17.50 Dog: RM35.00
If you would like to know more about this campaign, you can call them at this helpline (03-92210419) or email them at [email protected] Their operation hours are fro
0
45
0
1