08 May COVID-19 Cases Update
Saturday, 8 May 2021 | MYT 5:33 PM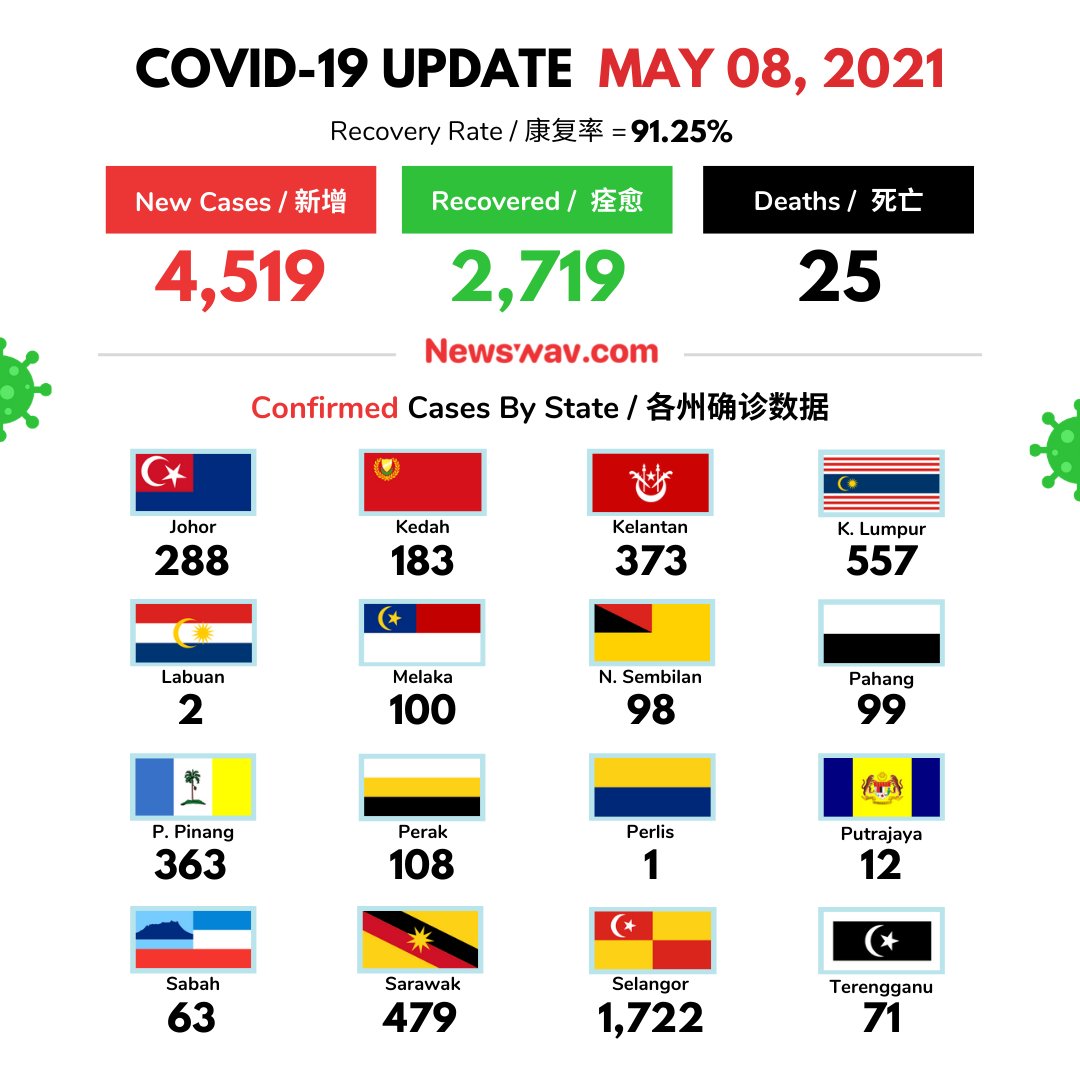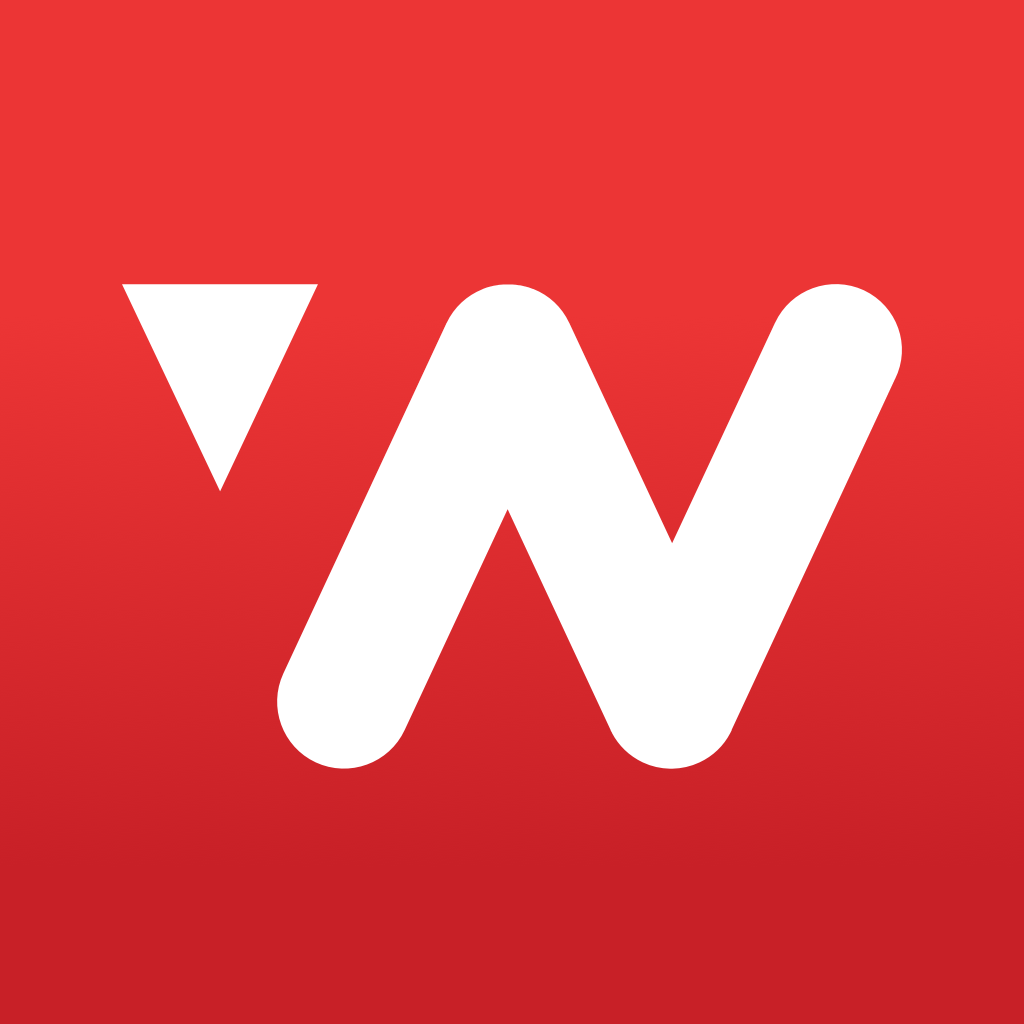 KUALA LUMPUR, May 08 — The Ministry of Health (MoH) announced that there were a total of 4,519 new cases reported up till 12pm today, pushing the cumulative figure for positive cases in Malaysia to 436,944.
The ministry also reported that 2,719 patients had recovered and discharged today, bringing the cumulative figure for recoveries to 398,723 so far.
Unfortunately, 25 new deaths were registered today, resulting in a total death toll of 1,657.
Selangor +1722, KL +557, Sarawak +479, Kelantan +373, Pinang +363, Johor +288...
Current recovery rate is at 91.25%
Today Confirmed: 4,519
Total Confirmed: 436,944
Today Recovered: 2,719
Total Recovered: 398,723
Today Deaths: 25
Total Deaths: 1,657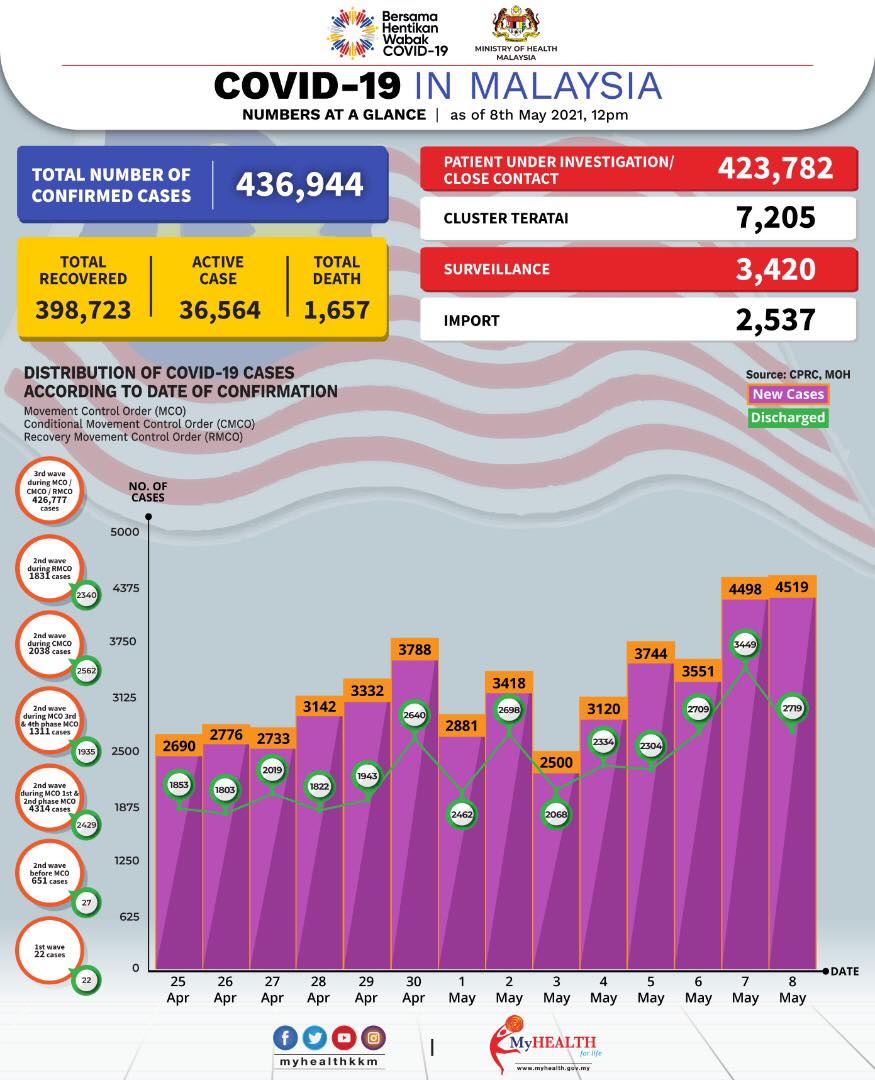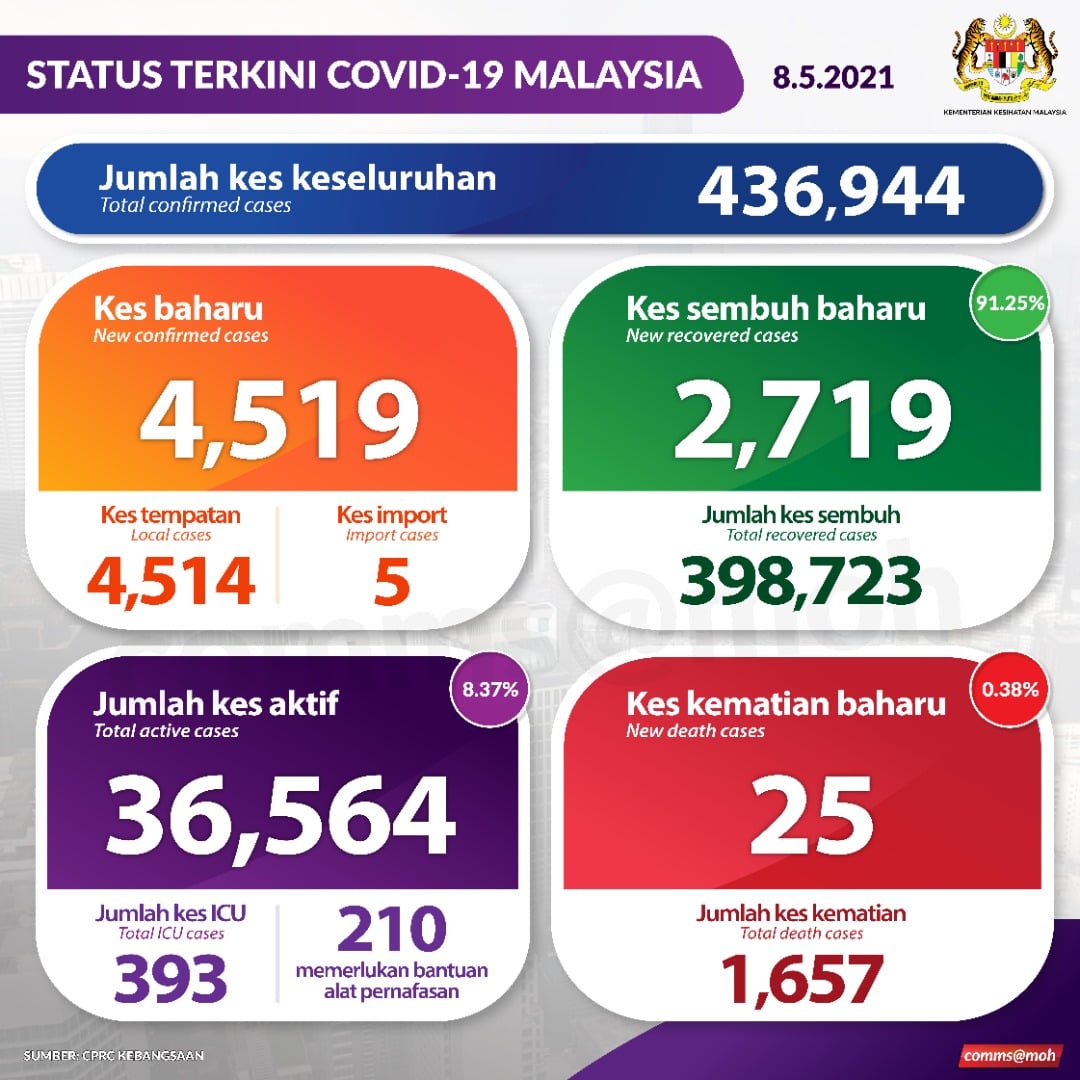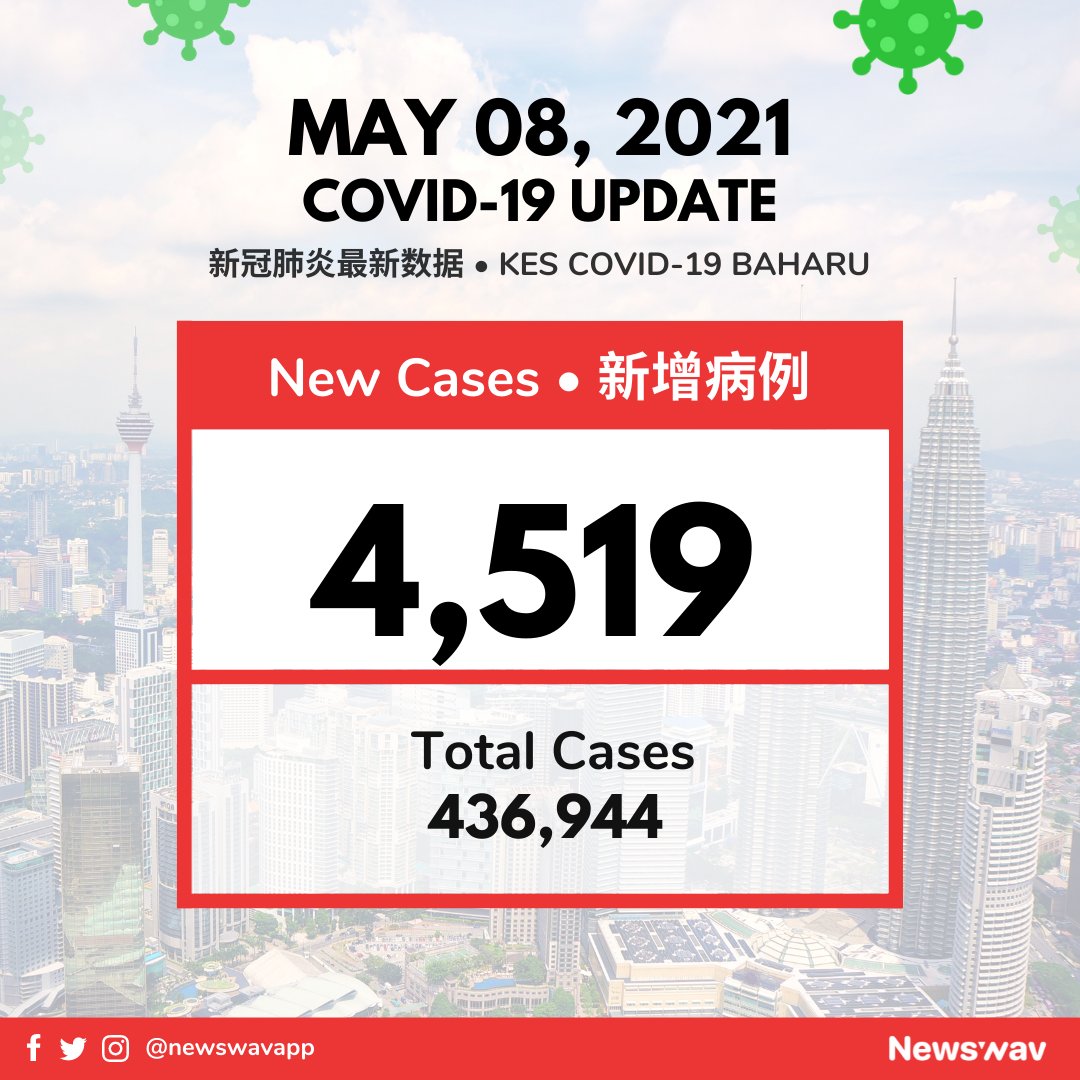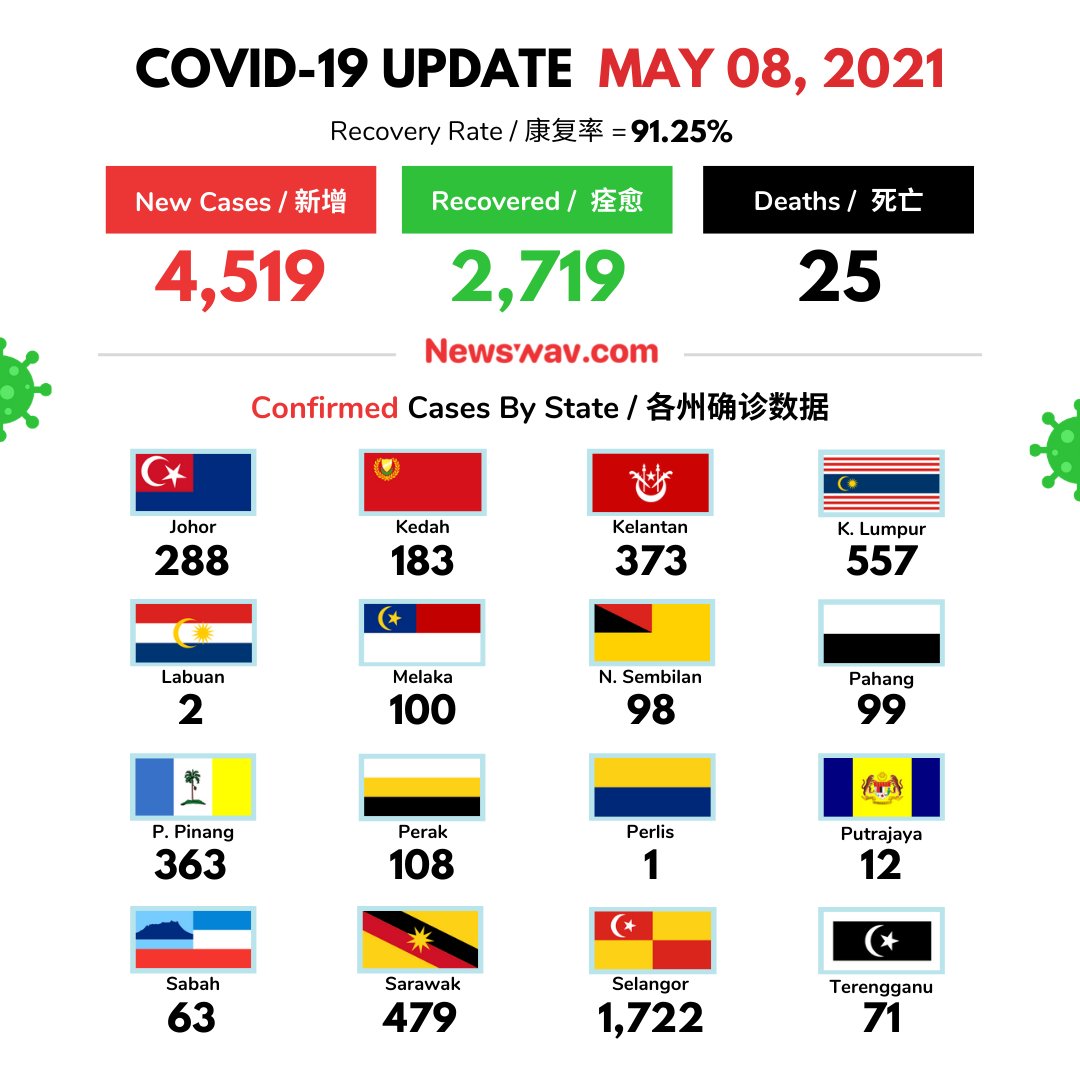 More to follow...
18k
12.9m
719
55k