01 December COVID-19 Cases Update
Wednesday, 1 December 2021 | MYT 2:25 PM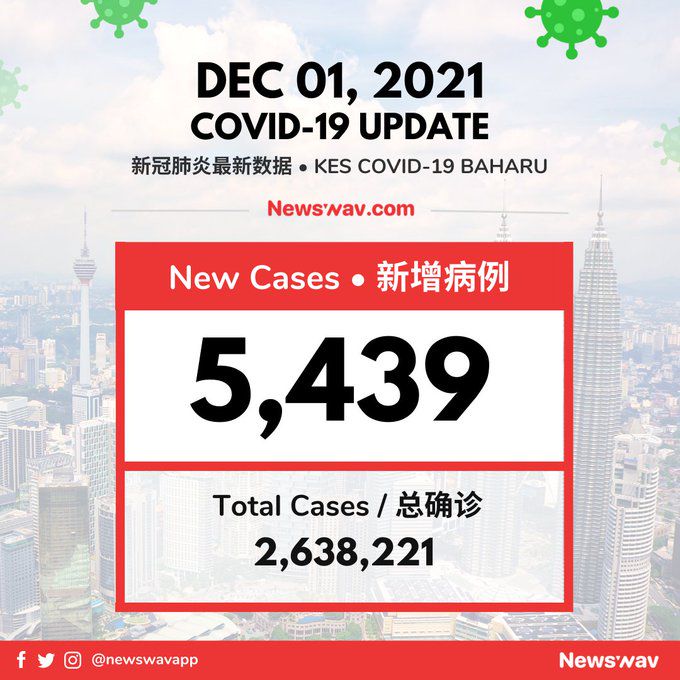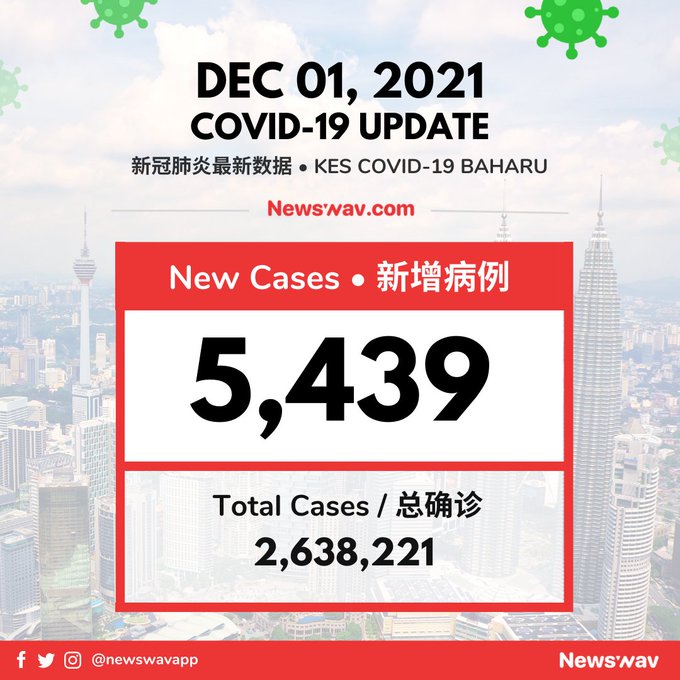 KUALA LUMPUR, December 01 — The Ministry of Health (MoH) announced that there were a total of 5,439 new cases reported up till 12pm today, pushing the cumulative figure for positive cases in Malaysia to 2,638,221.
Pada 1 Disember 2021, jumlah kes COVID-19 yang dilaporkan adalah 5,439 kes menjadikan jumlah kumulatif sebanyak 2,638,221 kes.

Maklumat terperinci akan dimuatnaik ke laman COVIDNOW: https://t.co/aIQttvCbIP

Data harian laman COVIDNOW dikemaskini sekaligus selepas tengah malam pic.twitter.com/HD7hvAnx4O

Advertisement

— Noor Hisham Abdullah (@DGHisham) December 1, 2021
Data as of 01 Dec 2021, 02:25 pm:
Current recovery rate is at 96.17%
Active Cases:

65,153

Total Confirmed:

2,638,221

(+5,439)

Total Recovered:

2,537,204

Total Deaths:

30,425

Total Brought In Dead (BID):

6,153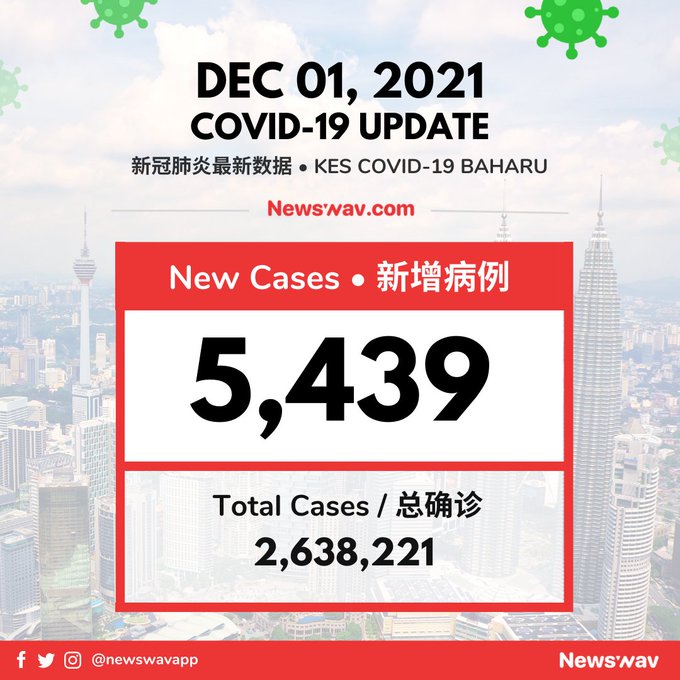 More to follow...
24.6k
31.1m
4.9k
93.4k